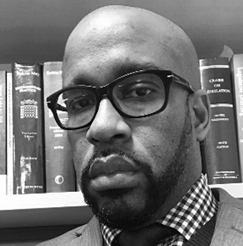 Duane Allen is an Attorney-at-law with nearly 2 decades of post-qualification experience in 3 jurisdictions and an international organisation. Though schooled in the common law legal tradition, he also has an appreciation of the civil law legal tradition. Having been admitted to the Bar of his native Jamaica in 2002, he worked as a prosecutor and in an advisory capacity before turning his attention to his area of current focus, i.e. legislative drafting. Legislative drafting has been his area of current focus for more than a decade.
Duane has benefitted from extensive postgraduate training, especially in International Maritime Law (in which he was, in 2012, awarded a Master of Laws degree by the IMO International Maritime Law Institute). Duane boasts keen attention to detail and a thorough and analytical approach to legal problems that make him an excellent legal resource to which we are pleased to have access.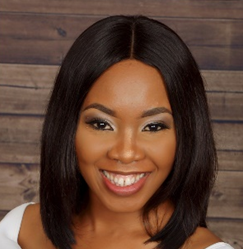 Ms. Salisu holds an LL.B (Hons.) from the University of Lagos and an LL.M Degree in Corporate and Commercial Law from the Queen Mary, University of London. She was called to the Nigerian Bar in 2008. She is a proficient and legal contract specialist with experience at successfully managing contracts and portfolios from cradle to grave. She has rendered legal advice to both indigenous and international firms on general commercial and taxation matters cutting across several industries. Ms Salisu is an Associate Member of the Chartered Institute of Taxation of Nigeria and also a member of the New York Bar.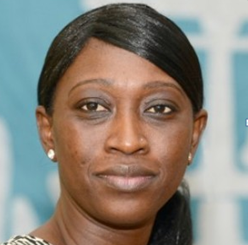 BMT Law Chambers – Sierra Leone
Ms. Jalloh was called to the Bar as Barrister and Solicitor of the Supreme Court of the Republic of Sierra Leone in October 2005. Ms. Jalloh obtained a Master of Laws Degree in International Maritime Law (with distinction) from the IMO International Maritime Law Institute (IMLI), Malta, in May, 2012. Since Ms. Jalloh was called to the Bar in 2005, she has been in active legal practice in BMT LAW CHAMBERS, formerly known as BROWNE-MARKE & CO. Some of her duties in the Firm include advocacy in the lower and superior courts in both civil and criminal matters; conducting legal research and advising clients on a wide range of mining, environmental and company law issues; drafting a wide range of documents, including pleadings and legal opinions; incorporating companies and performing corporate secretarial functions.
Ms. Jalloh specializes in maritime law, mines and minerals law, property law and family law. She has extensive knowledge and experience of the maritime and environmental sectors. Her work very often includes advising foreign persons and entities seeking to invest in Sierra Leone, particularly in the maritime sector and mining industry. In terms of property law she works on property acquisition and enforcing land rights. Ms. Jalloh has also dealt with a wide range of cases concerning adoption and care of children. She is an active member of LAWYERS (Legal Access through Women Yearning for Equality Rights and Social Justice) where she handles women and girl child rights issues.
In the midst of her legal practice, Ms. Jalloh has acted as Consultant/Facilitator for OXFAM, JSDP (Justice Sector Development Programme). She has lectured in different areas of the law and is always active in issues dealing with women's rights. was a lecturer at IMLI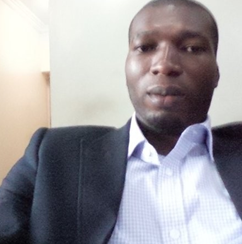 Mr. Olajide has over five years-experience representing clients in legal proceedings, providing counsel, and executing various services of legal transactions. He is well versed in Litigation, Corporate and Property Consultancy, debt recovery and Alternative Dispute Resolution (ADR). He is an Experienced private prosecutor and previously worked with WK Shittu & Co, external solicitors to the Economic and Financial Crime Commission, saddled with prosecuting financial crime cases. he is also a skilled researcher with an excellent communication and interpersonal skills as well.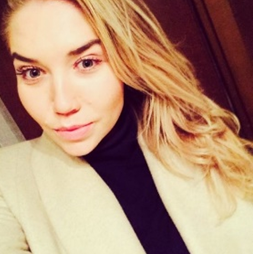 Ms. Nadezhda is a Co. Managing Partner – IPS.Consulting Moscow, Russian Federation which is a Canada Area Boutique law firm focusing on Internet law, blockchain and crypto-currency regulation, taxation, corporate structuring and patent, trademark and copyright protection in Canada, France, Russia and U.S.A. Ms. Nadezhda is a graduate of the University of Paris. She is vast in litigation and corporate governance.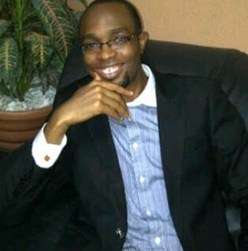 Nigeria – Ike & Arinze LP
Somto Arinze qualified as a Barrister and Solicitor of the Supreme Court of Nigeria in 2009. His main areas of practice are Project Finance, Corporate Due diligence, Company Regulatory and Statutory Audit, Capital market, banking, commercial and secured credit transactions, debt recovery, receiverships, general business law, employment law, acquisition of private companies and businesses.
Somto also handles matters before the superior courts of records in Nigeria and other specialised Tribunals. He was involved in representing Bank of Agriculture Limited and Globe Shipping Lines Nigeria Limited in multi- million Naira cases before different Arbitral Tribunals with Judgments in their favour.
He was also involved in representing Securities and Exchange Commission in different cases before the Investment and Securities Tribunal with judgments in his favour. He was involved in advising NNPC on a Joint Venture arrangement for the Escravos Gas to liquid project (EGTL) between NNPC and an operator.
He also advised on a Business Development arrangement between a Nigerian Capital Advisory Company and a Malawian Company for the establishment of a business in Nigeria and negotiated a Business Development Agreement between a Nigerian Electrical and Technology Solutions Company and an American Company for the installation of Electricity Monitoring systems at specified Airports in Nigeria.
We are dedicated to treating all legal issues...
For any general inquiries or Appointment booking, please Email us.