MEET Abimbola Adebomi Balogun BL; LLB, LLM, ACIArb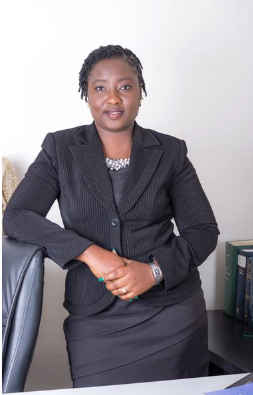 Abimbola is The Managing Partner of the Firm. She is an associate member of the Chartered Institute of Arbitrators and the Nigerian Bar Association. She has a Masters Degree in Public International Law and Maritime Law from the IMO International Maritime Law Institute, Malta.
Abimbola is experienced in litigation, corporate commercial law practice, and alternative dispute resolution. She also possesses extensive research skills and drafting skills. In addition to her litigation experience has acquired experience in negotiating and reviewing commercial agreements, as well as advising companies on issues ranging from labour and employment laws to corporate regulation and compliance.
Abimbola was an associate counsel at Wolves Partners and Stark Legal respectively where she was actively involved in and gathered experience in all the litigation matters in the High Court at both the State and Federal levels and the company secretarial practice.
Practice Areas:
Admiralty and Maritime Law
Shipping Law
Corporate and Commercial Law
Arbitration
Employment/Labour Law
Litigation
Mediation
Publications:
The Validity of Electronic Data Interchange In International Trade: A Nigerian Perspective
The evolution of divorce law in Nigeria
 Guarantees, warranties, and indemnity: a comparative analysis
 The "I" in teamwork
 The Eradication of gas flaring in Nigeria
 Our Standards/Objectives
We are dedicated to treating all legal issues...
For any general inquiries or Appointment booking, please Email us.